Fair Market Appoints Scott Meader CEO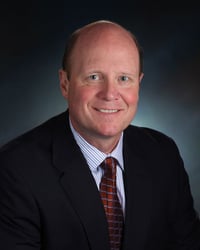 Wentzville, Missouri – May 4, 2023 – Fair Market LLC ("Fair Market"), a wholesale specialty food distributor and food product manufacturer announces the appointment of Scott Meader as Chief Executive Officer (CEO).
With decades of leadership experience in the food and beverage industry, Meader has held executive leadership and Board of Director roles at Ronnoco Coffee, AB Mauri Fleischmann's, Nellson Nutraceuticals, Eurofresh, Pierre Foods, Milnot, Burns Philp Food, and Whitman's Chocolates. He was most recently Chief Executive Officer of Luminex Home Décor & Fragrance in Cincinnati, Ohio. He brings a proven track record of driving business growth, building high-performing teams, and ensuring client satisfaction.

"I am excited to jump in during this pivotal time for Fair Market," said Meader. "There is so much opportunity right now in the wholesale food distribution sector, especially for those customers looking for a partner like Fair Market that can help reduce the impact of inflation and reduce food waste. Fair Market's distribution platform and cold storage facilities put us in a great position to serve the market. I am particularly impressed by the investment the business has made in its facilities and the professional culture of the team. I look forward to a bright future for the company."
"Scott brings a shockingly impressive amount of experience and past food sector success to Fair Market," said Ed Whatley, Partner at Pike Street Capital. "He has driven both near-term as well as longer-term results, and his focus on excellence and attention to detail is contagious. We're confident he brings a level of judgment and direction to ensure an attractive future for Fair Market employees, customers, suppliers, and distribution partners."
Meader will work out of Fair Market's Wentzville, Missouri (HQ) office.

About Fair Market

Pike Street Investment Fair Market is a specialty food distributor serving food service and grocery retail customers across the United States. With a specialization in frozen products, Fair Market sources attractively priced bulk products and passes those savings on to grocery retail chains and their end-consumers as well as food service end-markets such as education, healthcare, senior nutrition programs, entertainment, employee cafeterias, and others. The company's subsidiary Supreme Cuisine® manufactures and processes cooked meats, prepared foods, bottled items, and other food products under its own label as well as private label and co-packing customers.
More information at www.fairmarketinc.com.