Pike Street Capital Adds Kelly Wojcik to Team
Wojcik joins from the New York investment banking division of Goldman Sachs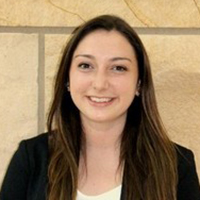 Seattle, Wash., March 18, 2021 – Pike Street Capital, LLC ("Pike Street") announces the addition of its newest Associate, Kelly Wojcik, to the firm's investing team. Wojcik will participate in all transaction functions, including opportunity analysis, due diligence, and deal structuring for the Seattle-based private equity firm, which announced the closing of its inaugural $237 million fund in November 2020.
Prior to Pike Street, Wojcik was an Associate in the investment banking division of Goldman, Sachs & Co., where she structured and syndicated leveraged and investment grade financings in connection with M&A and other transactions across a broad range of industries, including many of Pike Street's target investment sectors. She graduated summa cum laude from the University of Michigan with a BS in Industrial and Operations Engineering.
"We're thrilled to welcome Kelly to Pike Street," said Ed Whatley, Partner. "She brings impressive transaction experience and deep knowledge of the debt markets, as well as an educational background in engineering that affords her a unique perspective on our target investments. She will be a valuable addition to the team as we pursue new investment opportunities and look to scale our portfolio."
Pike Street invests in lower middle market companies with leading market positions, strong management teams, and discernible growth drivers. The firm targets sectors serving professional customers and B2B growth where it has relevant investing and operating experience, including industrial technology, specialty manufacturing, distribution & logistics, and business services.
Wojcik will work out of Pike Street's Seattle, WA office.
About Pike Street Capital
With a combined 75+ years of investing and operating experience, Pike Street partners with management teams to build and execute a strategy for future growth. Pike Street Capital was co-founded by Paul Caragher, Dave Dandel and Ed Whatley. More information is available at www.pikestreetcapital.com.