Greg Dudley Joins Pike Street Capital as Associate
Pike Street continues to expand team alongside growing portfolio
SEATTLE, Wash. – Dec. 3, 2019 - Pike Street Capital (Pike Street) announces the addition of Greg Dudley to the firm. Dudley joins as an Associate, where he will participate across all transaction and portfolio management functions of the growing private equity firm, which focuses on growth investments in the middle market. His arrival coincides with the continued expansion of the Pike Street portfolio.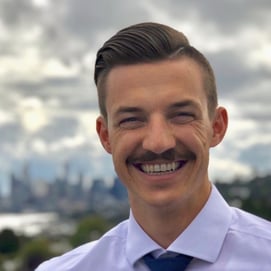 Prior to joining Pike Street, Dudley was a private equity professional at Partners Group in Houston, Texas and Denver, Colo., where he worked on multiple acquisitions and other transactions. "Greg's broad quantitative and qualitative skillset makes him a great asset to Pike Street as we continue to build out and manage the portfolio," said Ed Whatley, Managing Partner at Pike Street Capital. "He has a demonstrated ability to work effectively with management teams and outside transaction partners to drive positive results. We're excited to have Greg on the team."
Prior to his time at Partners Group, Dudley worked as an investment banker at Goldman Sachs, where he advised public and private sector clients on capital raises and asset acquisitions. He holds a BS degree in Finance from Utah State University, where he graduated with honors.
Dudley will work out of Pike Street's Seattle, WA office.
About Pike Street Capital
Seattle-based Pike Street Capital manages a private equity fund focused on growth buyouts in industrial technology in the lower middle market. With a combined 75+ years of investing and operating experience, Pike Street partners with management teams to build and execute a strategy for future growth. Pike Street Capital was co-founded by Paul Caragher, Dave Dandel and Ed Whatley. More information is available at www.pikestreetcapital.com.