Pike Street Capital Announces Kay Huang as Senior Associate
Huang joins Pike Street from the investment banking division of Deutsche Bank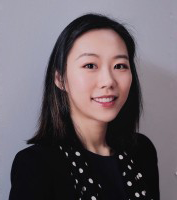 Seattle, Wash., June 27, 2022 –Pike Street Capital (Pike Street) announces the addition of Kay Huang to its investment team. Huang joins as Senior Associate, where she will participate in all facets of the investment process, including research and evaluation of investment opportunities, due diligence, and deal execution.
Huang comes to Pike Street following 7 years of investment banking at Deutsche Bank in their Global Industrials Group in Chicago, Ill. She brings extensive experience in both buy-side and sell-side M&A as well as capital markets in Pike Street's target investment sectors. Huang earned a BS in Business and an MS in Accounting from the Kelley School of Business at Indiana University, where she graduated with high distinction.
"We are super excited to have Kay on the team," said Ed Whatley, Partner. "Her knowledge and experience align perfectly with our investment approach and target business segments, and she has an impressive track record of successful deal execution. She will be a valuable addition to our growing team."
Pike Street invests in middle market companies with leading market positions, strong management teams, and discernible growth drivers. The firm targets sectors serving professional customers and B2B growth where it has relevant investing and operating experience, including industrial technology, engineered products, and distribution & logistics.
Huang will work out of Pike Street's Seattle, Washington office.
About Pike Street Capital
With a combined 75+ years of investing and operating experience, Pike Street partners with management teams to build and execute a strategy for future growth. Pike Street Capital was co-founded by Paul Caragher, Dave Dandel and Ed Whatley. More information is available at www.pikestreetcapital.com.