QuickBox Fulfillment Announces Kathleen Neuheardt as New Chief Financial Officer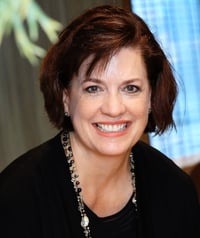 Denver Colo. – September 23, 2020 – QuickBox Fulfillment, an e-commerce fulfillment and supply chain solutions provider serving the health and wellness consumer packaged goods industries, is pleased to announce the appointment of Kathleen Neuheardt as its new Chief Financial Officer (CFO). Neuheardt will oversee all accounting and finance activities at the organization.
Neuheardt brings over 23 years of accounting and finance experience, most recently serving as CFO and Partner at Kalnin Ventures, where she built out the finance and accounting functions to integrate over $400 million in acquisitions. Prior to that, she held roles leading the finance team at an international non-profit organization, and at KPMG, where she was a recognized national firm instructor. She has also operated her own business.
Neuheardt joins QuickBox at a time of rapid growth, due largely to the continued growth of e-commerce, which continues to thrive in the current environment. The company recently made Inc. magazine's list of the 5000 fastest growing private businesses in the US, for the second year in a row, landing near the top 10%.
"I'm thrilled to welcome Kathleen to the team," said QuickBox CEO Stephen Adelé. "Her extensive knowledge, experience, and strategic focus will prove instrumental as we continue to grow and expand our footprint and capabilities." Neuheardt will work alongside Adelé and the other executive team and board members as a member of the leadership team.
About QuickBox
QuickBox is a trusted third-party fulfillment partner of direct-to-consumer (D2C) brands. The company provides fulfillment, vendor management, and supply chain integration services, and offers over 30 private label products in the health, beauty, and pet care segments. This specialized focus and commitment to operational excellence has led to the rapid growth of QuickBox, which now has more than 300 employees in its Denver headquarters, and Atlanta, Georgia distribution center. More information is available at www.quickbox.com.