Pike Street Capital Expands Team with Hiring of Ram Nair
SEATTLE, Wash. – Sept 30, 2019 - Pike Street Capital (Pike Street) announces that Ram Nair has joined the firm as Senior Associate, responsible for acquisition diligence, analysis of investment opportunities, and deal structuring and negotiation. Nair brings over a decade of experience in investing, finance and operations.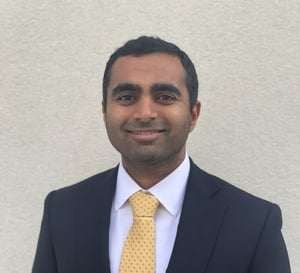 "We're thrilled to have Ram on board," said Managing Partner Ed Whatley. "He brings directly applicable experience that aligns perfectly with our investment strategy. His track record of successful execution and extensive knowledge of the middle market space adds tremendous experience and expertise to both the Pike Street team and our investment partnerships."
Nair started his career as an investment banker at J.P. Morgan before serving as a Private Equity Senior Associate with San Francisco-based Gryphon Investors. At Gryphon, he successfully executed numerous investments in middle market companies across a variety of industries and worked closely with portfolio companies on business-building initiatives. During his recent tenure at Spitfire Capital, he executed successful public market investments using a private equity approach.
Nair holds undergraduate degrees in mathematics and economics from the University of Chicago and an MBA from the Wharton School at the University of Pennsylvania.
Nair will work out of Pike Street's Seattle, WA office.
About Pike Street Capital
Seattle-based Pike Street Capital manages a private equity fund focused on growth buyouts in industrial technology in the lower middle market. With a combined 75+ years of investing and operating experience, Pike Street partners with management teams to build and execute a strategy for future growth. Pike Street Capital was co-founded by Paul Caragher, Dave Dandel and Ed Whatley. More information is available at www.pikestreetcapital.com.