Apollo Optical Systems Names Don Ehinger CEO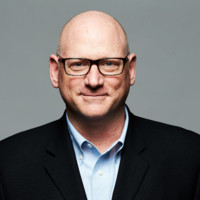 West Henrietta, New York - August 2, 2023 – Apollo Optical Systems ("Apollo"), a leader in the design and manufacture of precision polymer optical components and systems, is pleased to announce that Don Ehinger has been named Chief Executive Officer (CEO).

Ehinger brings extensive experience in the optics industry, having held leadership roles at Navitar, Inc., Sydor Optics, and most recently Jenoptik Optical Systems. He has a strong commercial background with a proven track record of driving business growth while delivering solutions that exceed customer expectations.

"I am thrilled to join Apollo as its new CEO," said Ehinger. "The company is well-known for its expertise in polymer optics and for tackling some of the toughest optical projects that are bringing new innovative technologies to market. I'm looking forward to working alongside this experienced team and leveraging our combined expertise to drive innovation, expand our market presence, and deliver even more value to our customers."

Ehinger will provide overall leadership to the business, shaping its strategic direction, driving commercial initiatives, and overseeing all aspects of operations. He succeeds founder Dr. G. Michael Morris as CEO. Morris, a renowned industry expert in diffractive and micro-optics technology, will continue to provide strategic oversight to the business as a board member.

"Don is an excellent addition to the Optical Matrix Holdings and Apollo Optical Systems team," said Dave Dandel, Partner at Pike Street Capital. "He brings impressive experience in the optics space, with an in-depth understanding of the marketplace and the needs of its highly technical customers. His extensive commercial leadership and growth-oriented mindset will add tremendous value to the business and will be invaluable as Optical Matrix Holdings adds capabilities to its platform. "

Ehinger will work out of Apollo's West Henrietta, NY facility.

About Apollo Optical Systems

Based in West Henrietta, NY, Apollo Optical Systems (Apollo) was founded in 2002 by Dr. G. Michael Morris, a renowned industry expert in diffractive and micro-optics technology in both research and commercial applications. Apollo builds on Dr. Morris' expertise, partnering with customers throughout the product development cycle - from design to prototyping to final manufacturing and assembly of optical components and systems. Experts in precision polymer optics, the company works with some of the world's most innovative companies in the automotive, medical, consumer electronics, and automation markets. Apollo was acquired by Pike Street Capital, a Seattle-based private equity firm, in April 2023.

More information is available at www.apollooptical.com.