Douwe Yntema and Greg Dudley Named Senior Associates
Pike Street announces new team member and internal promotion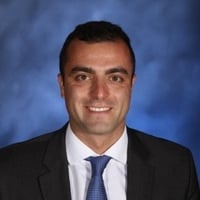 Douwe Yntema
Seattle, Wash. – June 24, 2021 – Pike Street Capital (Pike Street) is pleased to announce the addition of Douwe Yntema to its team, and the promotion of Greg Dudley, both as Senior Associates. Yntema will primarily focus on sourcing and originating new investment opportunities, while Dudley will expand his role within the firm's transaction functions.
Douwe Yntema comes to Pike Street from Piper Sandler, where he was an investment banker in the Diversified Industrials and Services Group in Minneapolis, Minn. He brings extensive knowledge of the industrial technology and distribution markets in particular, both strategic investment sectors for Pike Street. Prior to his role at Piper Sandler, he held positions at JP Morgan, GCA Advisors, and Ikaso Consulting. He earned a BA from Harvard University, where he served as captain of the Varsity Swimming and Diving team, and an MBA from the University of Michigan.
Yntema will play a key role in sourcing new investment opportunities across North America that fit the firm's investing criteria, working closely with business owners, executives, investment bankers, and other intermediaries to identify potential synergies and partnerships.
"Douwe will help us to implement a more proactive approach to our deal sourcing efforts, which will add tremendous value during this pivotal time for us," said Ed Whatley, Partner at Pike Street. "He brings the ideal qualifications to the role, with a background in investment banking, knowledge of our target sectors, and an extensive network."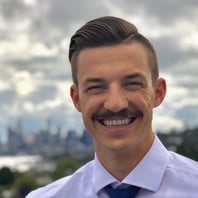 Greg Dudley
Greg Dudley's promotion to Senior Associate will expand his role in new investment opportunity diligence, transaction execution, and portfolio company management. Dudley joined Pike Street in 2019 and has progressively taken on increased responsibilities within the firm. Before joining Pike Street, Dudley was a private equity professional at Partners Group and an investment banker at Goldman Sachs. He holds a BS degree in Finance from Utah State University, where he graduated with honors.
"Greg has been a key deal team member, and we are thrilled to elevate his role," continued Whatley. "He earned this promotion through outstanding performance and a professional attitude. A big part of our job is to attract and develop talent within Pike Street and the portfolio; both Greg and Douwe demonstrate the continuous improvement mindset that will enable us to successfully execute our investment strategy."
Pike Street invests in middle-market companies with leading market positions, strong management teams, and discernible growth drivers. The firm targets sectors serving professional customers and B2B growth where it has relevant investing and operating experience, including industrial technology, specialty manufacturing, distribution & logistics, and business services.