QuickBox Fulfillment Names Ron Jarvis as New Chief Operating Officer
Former GEODIS operations leader to drive efficiencies, customer satisfaction, and performance driven culture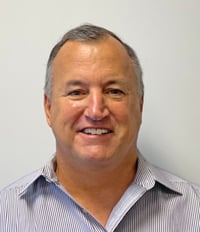 Denver, Colo. – May 6, 2021 – QuickBox Fulfillment, an e-commerce fulfillment and supply chain solutions provider serving the health and wellness consumer packaged goods industries, is pleased to name Ron Jarvis as its new Chief Operating Officer (COO). Jarvis will oversee supply chain management, logistics, and distribution across the organization and its multiple facilities.
Jarvis brings an extensive background in the logistics and supply chain industry, having held leadership roles at Dell, Amazon, Miraca Life Sciences, and most recently, as Vice President of Operations for GEODIS, where he oversaw operations across multiple sites in the US.
"I speak for our entire team at QuickBox when I say that we are thrilled to have Ron join us as our new Chief Operations Officer," said Stephen Adelé, CEO of QuickBox. "His leadership pedigree and background of experience in logistics and e-commerce fulfillment is exceptional. We anticipate Ron's contributions to be considerable as we continue to improve our processes and deliver the operational excellence our clients have come to expect from us."
QuickBox has been named to Inc. magazine's list of fastest growing private businesses for two years in a row. Ron is another example of QuickBox's commitment to building and developing a talented leadership team to deliver excellent service and support while helping lead Quickbox's continued growth and investment plans. His experience in operations management, warehouse operations, continuous improvement, and kaizen implementation will be especially valuable to the success of QuickBox and its clients.
"I am passionate about driving relationships, achieving results, and leading by example," said Jarvis. "This is an exciting time at QuickBox, and I look forward to continuing the upward momentum and building our culture of continuous improvement while continuing to grow the business."
About QuickBox
Pike Street investment, QuickBox, is a trusted third-party fulfillment partner of direct-to-consumer (D2C) brands. The company provides fulfillment, vendor management, and supply chain integration services, and offers over 30 private label products in the health, beauty, and pet care segments. This specialized focus and commitment to operational excellence has led to the rapid growth of QuickBox, which now has more than 400 employees in its Denver headquarters, and Atlanta, Georgia distribution center. More information is available at www.quickbox.com.